3 tags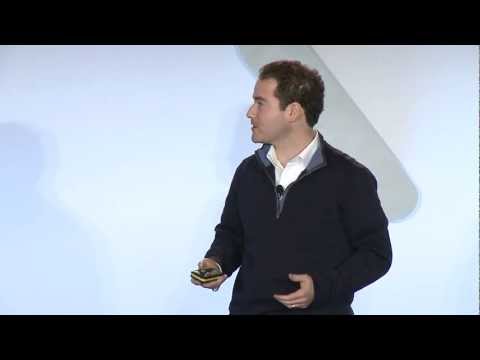 3 tags
A Consumer's Look at Second Screen Apps →
Noel Murray, professional television and film critic, takes a deep dive into the world of Second Screen apps and comes away wanting.  His insight that  Here then is where we come back to that old disconnect between what consumers want and what content providers want them to want. is something I've been mulling over for the last few months, and something I think many marketers/techies...
4 tags
Eight Lost Quotes from Steve Jobs →
Steve Jobs is indubitably one of the most creative, charismatic, and quotable leaders of our modern time.  His combination of business-savvy, logic based in programming, and study of the finer things like philosophy, art, and design separated him from most of his business peers then and now.  And man, was he willing to say what he thought.   Recently, the entirety of his seminal interview with...
1 tag
2 tags
Man was meant to be upright →
Man was not meant to spend all day hunched over a dimly lit screen; disturbingly high incidences of obesity, joint pain and fatigue are our bodies' not-so-subtle ways of saying they want to get up and move around. After piloting a walking desk – a standing desk attached to a treadmill – for a month, I'm convinced they should become the default workstation. Immediately, my daily calorie burn...
1 tag
"What's just depressing to me is how—and it's not just for us, let me generalize..."
– - Ex-Groupon CEO Andrew Mason Here is an exclusive story from Andrew Mason's last interview as the CEO of Groupon. (via fastcompany)
2 tags
1 tag
"Events like the Oscars and the Super Bowl generate what game theorists call..."
– Read John Cassidy's economic theory about the Oscars: http://nyr.kr/YwjPua (via newyorker)
1 tag
"By September 2013, when the next TV season begins, Nielsen expects to have in..."
– Nielsen Agrees to Expand Definition of TV Viewing (via courtenaybird) Finally!  Some truthful metrics and the inclusion of the changing youth viewing habits
3 tags
The Youthful Social Network →
Pop quiz: what is the favorite social networking site of Americans under age 25? If you guessed Facebook you are way behind the eight-ball, because Tumblr now enjoys more regular visits from the youth of America.
1 tag
"You do something all day long, don't you? Every one does. If you get up at seven..."
– Thomas Edison, born on this day in 1847, on the secrets of success (via explore-blog)
2 tags
"In less than five years, tablets have attained 10% US market penetration, a..."
– Jean Louis Gassee, The Next Big Thing: Big Missing Pieces (via stoweboyd)
1 tag
Pirates of the Caribbean, or How Hollywood's... →
Hollywood is abuzz with reports that the tiny islands of Antigua and Barbuda may begin operating their own national versions of the Pirate Bay, where individuals can cheaply, or even freely, download the latest films and TV shows. The clincher: this will all be legal.
2 tags
2 tags
3 tags
We're In This Together →
Dr. David Katz is an opponent to Coca-Cola, but he also knows that if actually want to change, we have to let them It's about us, and the choices we make. And we apparently have some hard ones. We have water, but choose to drink Coke. We have broccoli, but choose to eat bologna. There are no bears involved. We have met the enemy- and it is us. Yes, we are also the victim. Yes, the food...
"The tables should be long, so workers who don't know each other are forced to..."
– Google People Operations: The secrets of the world's most scientific human resources department. - Slate Magazine (via thisistheverge)
"Apple's profit for the last quarter alone is well over twice Amazon's profit..."
– Apple's Profit vs. Amazon's Promise Just to be clear, it took 18 years for Amazon to pull in what Apple made in the last three months. The market responds by rewarding Amazon and punishing Apple. Lots more about this nonsense @ Daring Fireball. (via ericmortensen)
3 tags
"I worry that something has gone seriously wrong with the way we run companies...."
– Larry Page, on why worrying about the competition is silly, and how innovation can keep a company great.
2 tags
"To me, the thing with the most impact is that there are no set platforms..."
– David Lubars, chairman and chief creative officer, BBDO North America, on what will impact Marketing in 2013.
2 tags
"I don't believe in market research. I don't believe in marketing the way it's..."
– Massimo Vignelli (via explore-blog)
2 tags
Revenue Doesn't Matter →
Ali Aydar may get a little specific in the post, and at some point, loses the over-arching narrative on revenue he could have achieved, but the point remains the same - revenue is often the major focus of any given business, when oftentimes, it matters a lot less than we like to think.  And more often than not, a hyper focus on revenue leads to not having as much as you should.
3 tags
What Should 2013 Bring for Social Media? →
Engauge recently released their 2013 social media outlook.  As social pivots from an emerging, new medium to an established, respected communication channel for marketers, the content filling our screens should begin to mature as well.  Check out the 10 things to look for below, and click through the link to see all the details. 1. Acquisition vs. Quality 2. Cross-Channel Marketing 3. Role...
1 tag
NYSE: Goodbye New York! →
So the New York Stock Exchange has just been purchased by an internet company based out of Atlanta.  Sure, it doesn't mean much from a financial or business perspective, as most trading is done electronically, far away from the trading floor terrorized by Bane in the latest Batman film.  But somehow, it just seems a bit odd that a stock exchange can be purchased, doesn't it?
1 tag
Did a Twitter Nearly Acquire Instagram? →
And is that why it seems the two are breaking up? Kevin Systrom, chief executive of Instagram, insists his company never received any formal acquisition offers besides Facebook's, but evidence suggests otherwise.
2 tags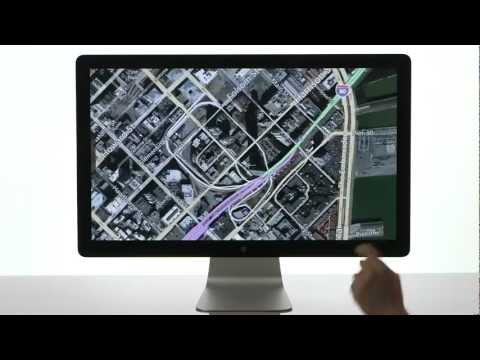 2 tags
"So if Spotify's Discovery tab isn't really about discovery, what is going on..."
– Tyler Gray - Medium
2 tags
2 tags
Instagram photos no longer show up in any form on... →
And so the open web closes a bit further.
2 tags
The Open Web Really Isn't
In an interesting news story that's made it rounds over the week, Instagram announced that it would no longer support its Twitter Card API, which basically inhibits viewing of Instagram photos inline on the Twitter feed.  This then forces Twitter users to click through the Instagram photo link, redirecting them to instagram.com.   Now, this doesn't seem like a huge deal when written...
1 tag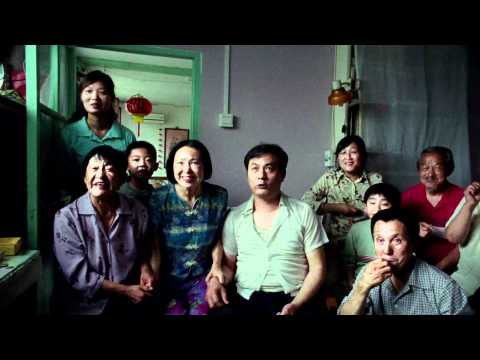 3 tags
"I think we are succumbing to the human habit of breathing our own exhaust. I..."
– PopTech Board Chair Cheryl Heller on where entrepreneurs go wrong. (via poptech)
2 tags
Should retailers offer in-store wi-fi? →
The answer is yes.  The presence of wi-fi is shown to increase shopper satisfaction, and shopper satisfaction is a wonderful indication of purchase behavior.
1 tag
"So it would seem that for some, this rebranding of romance has been extremely..."
– Beneath the Brand on the redefinition of the romance novel and how consumers are making the reading decision.
2 tags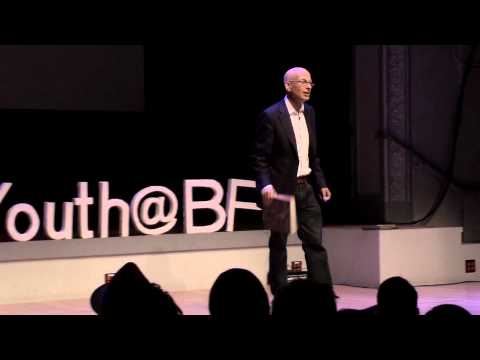 1 tag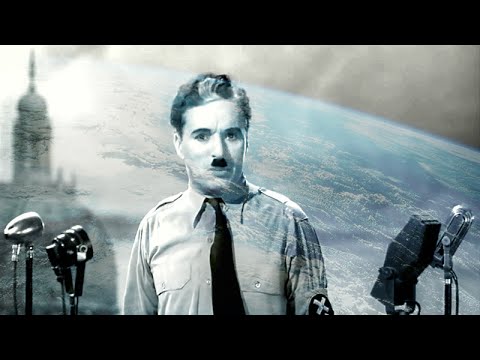 2 tags
What Does A Penny Cost?
Gregg Easterbrook, writing for ESPN (!), brings up a great point. Canada has announced it will withdraw pennies from circulation, joining Australia, Brazil, Finland, Israel, the Netherlands, New Zealand, Norway, Switzerland and the United Kingdom as countries that have eliminated the penny or its equivalent. TMQ has long maintained the United States ought to eliminate the penny — and the...
3 tags
Don't Pass On This One
Apple released iOS 6, the new standard for mobile operating systems, and among the hundreds of updates is one particular app of major note - Passbook.  Passbook is one of the more highly anticipated additions to the new operating system, as it represents Apple's first foray into the "mobile wallet" space. Passbook is not necessarily a mobile wallet, however: you cannot pay...
2 tags
Tumbling Block: No, Brands Aren't People -- and... →
danblock: Percolate's Noah Brier wrote recently in Ad Age that, "A brand's Facebook page isn't any different from mine, and ultimately what that means is that brands have to act (and create content) just like people on these platforms." The first bit is true: brands have access to the same…
3 tags
The Value of Money
It's political season, in case you haven't heard.  So as our commercial time is flooded withnegative ads, attacks on character, and blatant lying, it comes as no surprise that I've been thinking about some of the issues a bit more closely.  Now, this is a business blog, so I'm not going to harp on any political standing here, but rather highlight an issue that, while...
1 tag
Flattening Just Spread You So Thin
Here is a very interesting examination of how "flattening" corporate hierarchy - a move thought to lower costs while increasing productivity - hasn't necessarily panned out for many adoptees.  In my own experiences, I can understand how flattening an organization doesn't lead to the intended lower level decision-making, but rather pushes things further up the ladder -...
3 tags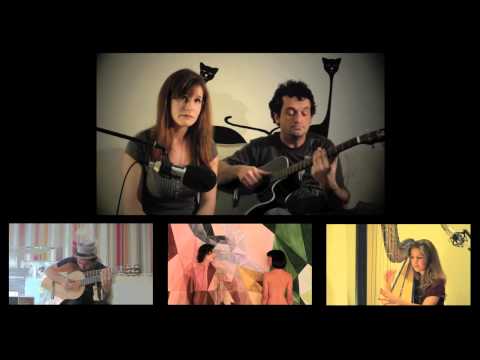 1 tag
2 tags
Big Brands Going Social
Where are brands communicating?  And what's driving their social mentions? Take a look below Surprisingly, Pinterest still lacks official accounts, even as its been shown to drive more and more sales as people adopt the site.  I imagine that in a year or two, it will be right up there with the big three. It's also surprising that Facebook falls so behind Twitter, Forums, and...
1 tag
3 tags
The Long, Long Lunch →
Knowledge@Wharton posted a very interesting article discussing that as work begins to seep more into life, so should life take more of your "work" time.  It's more of a subversive position than it seems on the service, especially since the vast majority of workplaces in America are tied to the idea that time plus presence equals productivity.  This has been shown to not...
"The Grand Experiment has begun. If it works–if expenditure on armaments really..."
– Legendary economist John Maynard Keynes explains the cure to high unemployment in his own voice, 1939 – a follow-up to his classic 1930 essay envisioning a better future for humanity in 2030. (via explore-blog)
3 tags
"WARNING: this is very long and dense. I don't expect you to memorize it or even..."